Moisturizing Fizzing Bath Bombs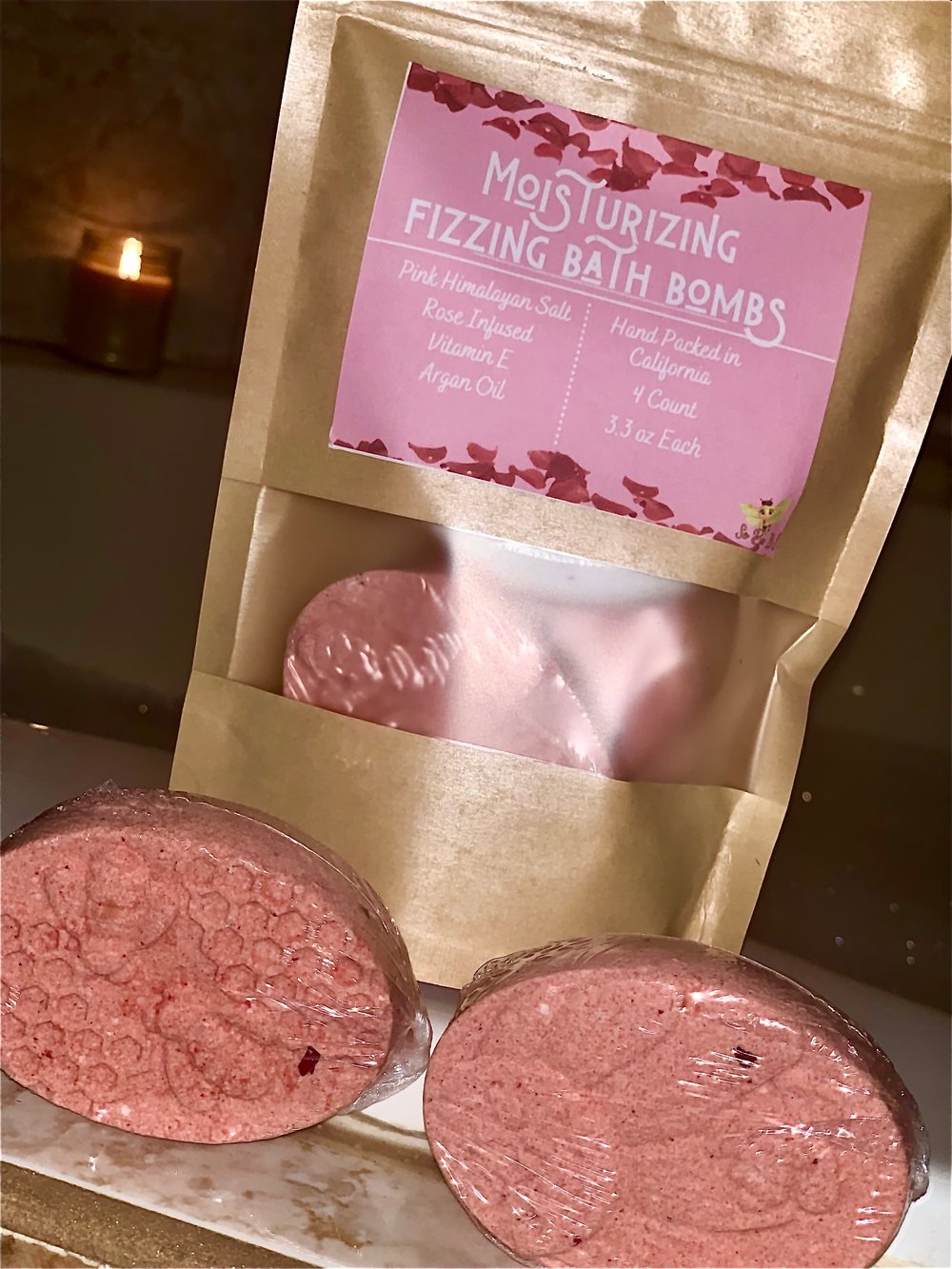 These bath bombs are not only beautiful. But they are also enriched with Moisturizing oils. Such as Argan and Vitamin E ,So they leave your skin feeling like silk and your tight overworked muscles relaxed .
Our bath bombs are 100% body safe for children and adults.
They are individually sealed and sold in packages of 4 bath bombs per Bag. Weighing approx. 3.3 oz each and 13 oz Total.
Available with
Pink Himalayan salt (pictured)
Activated Charcoal
Lavender
Hemp seed Oil (CBD)